Pesto Pasta Meal Prep
Lunch time has never been so tasty!
Ingredients
Pesto
4
tablespoons
Nutritional yeast
Pasta
Sides
Instructions
Pesto
Wash the garlic leaves and dry thoroughly. Dry roast the pumpkin seeds in a hot pan over a low-medium heat. Stir the seeds while roasting as they can burn easily. Place the seeds, wild garlic, 1 teaspoon garlic powder, 4 tbsp of lemon juice and some zest then salt, yeast, pepper and oil to a food processor and process until chopped small. Add the crushed chillies to taste and mix in.
Cook the pasta according to pack instructions, mix in the pesto, pine seeds and basil leaves.
Browse more Recipes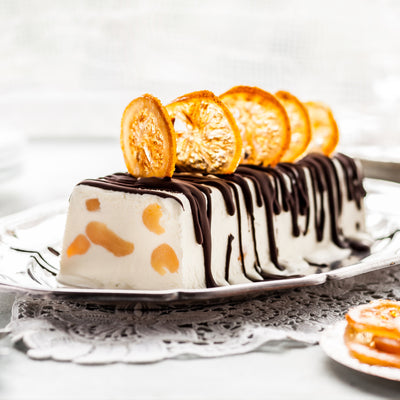 Christmas Semifreddo
Go Italian this Christmas with our Christmas Pudding Semifreddo!