Playful Porridge
Featured Product:
Organic Jumbo Porridge Oats
Shop Now
A fun way of getting little ones to eat a healthier breakfast!
Ingredients
Porridge
Toppings
Colourful Porridge
Instructions
Hob
Tip the oats in to a saucepan with the milk and a pinch of salt. Boil and then simmer for five minutes while stirring occasionally.
Microwave
Simply tip all of the porridge ingredients in to a microwavable dish and microwave for two and a half minutes, stir and heat for another two and a half minutes.
For colourful porridge stir in Beetroot Powder/Spinach Powder/Blueberry Powder before heating and mix.
Tip in to a bowl and get creative with toppings to create a character!
Browse more Recipes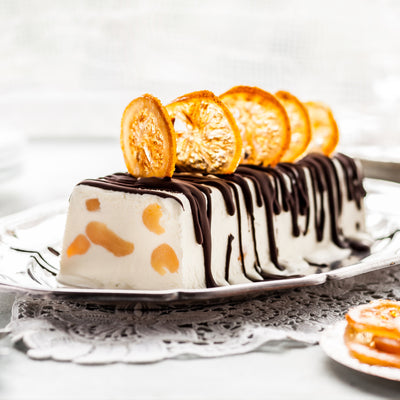 Christmas Semifreddo
Go Italian this Christmas with our Christmas Pudding Semifreddo!