Seasoned Asparagus
Featured Product:
Chillies Crushed
Shop Now
A quick and easy seasoned side!
Ingredients
Asparagus
1
Bunch of
Asparagus
trimmed
Vegan Parmesan
Instructions
Vegan Parmesan
Add all the Parmesan ingredients into a food processor and pulse until a fine meal forms.
Asparagus
Heat the oil in a pan over a medium/high heat, cook the trimmed asparagus while turning regularly until slightly tender. Add the breadcrumbs, 3 tablespoons of the vegan Parmesan cheese, and the garlic powder.
Turn the asparagus to coat evenly, reduce the heat and cook until completely tender (around 8 minutes). Season with salt to taste.
Browse more Recipes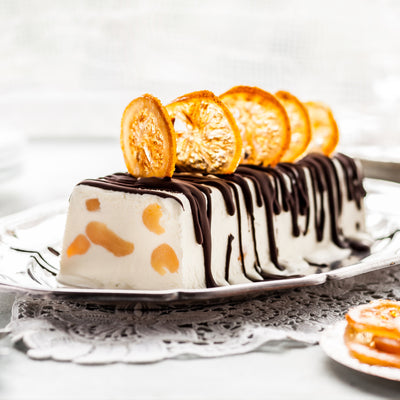 Christmas Semifreddo
Go Italian this Christmas with our Christmas Pudding Semifreddo!