Vegan Pumpkin Spice Cupcakes
Featured Product:
Golden Linseed
Shop Now
Let's celebrate autumn and winter with pumpkin spice cake!
Ingredients
Linseed Egg
Wet
4
tablespoon
Vegan butter
2
teaspoons
Apple cider vinegar
Dry
1
tablespoon
Baking powder
Topping
9
tablespoons
Vegan butter
Instructions
Cake
Preheat the oven to 175C and line a muffin tray with cupcake cases. Whisk the linseed and water together and leave to sit.
In a large mixing bowl, combine the wet ingredients with the linseed egg, beat until fluffy then add the dry ingredients until fluffy. Fill the cupcake cases with the cake batter and bake for 18 to 25 minutes then leave to cool.
Frosting
Make sure the butter is room temperature and the cakes are cool. Combine the frosting ingredients until smooth and pipe on top of the cupcakes. Top with chocolate autumnal shapes!
Browse more Recipes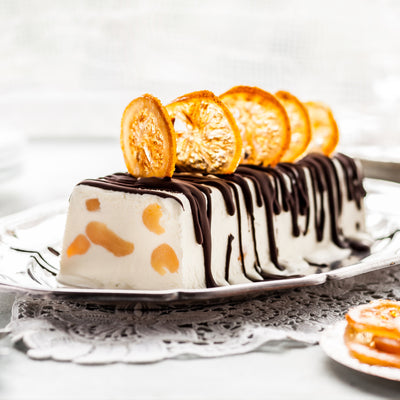 Christmas Semifreddo
Go Italian this Christmas with our Christmas Pudding Semifreddo!