Vegetable Paella
In need of a speedy midweek meal? We've got you...
Ingredients
1
teaspoon
Smoked paprika
280
g
Mixed veg
bell peppers etc
Instructions
Heat the oil in a large deep, lidded sauté pan or paella pan. Add the onion, cover and cook for 5 minutes until soft. Stir in the smoked paprika, thyme and garlic powder.
Add a little stock to a bowl with the saffron; leave to infuse for a minute. Add the rice to the pan and stir well. Increase the heat, pour over the saffron water and the rest of the stock. Finely grate in the zest from half the lemon. Bring to the boil, reduce the heat and simmer, uncovered, for 10 minutes, stirring occasionally. Stir in the sliced peppers and mixed veg, cover and cook for 3-4 minutes until just tender.
Remove from the heat, add a good squeeze of lemon (from the zested half) stir with a fork and season to taste. Cover and leave to stand for 2 minutes before serving.
Browse more Recipes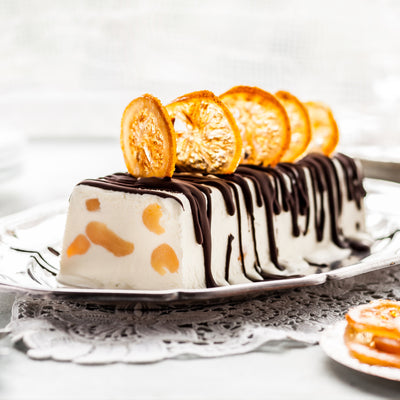 Christmas Semifreddo
Go Italian this Christmas with our Christmas Pudding Semifreddo!