Chickpea Coleslaw Salad
Featured Product:
Organic Chickpeas
Shop Now
Now this is a salad slaw that'll brighten your day!
Ingredients
100
g
Shredded white cabbage
1/2
A
Small bunch of flat leaf parsley
Dressing
4
tablespoon
Greek yoghurt
2
tablespoon
Virgin olive oil
2
tablespoon
White wine vinegar
Chickpeas
Instructions
Chickpeas
Preheat the oven to 180C and line a baking tray with baking paper.
Drain and rinse the chickpeas, tip into a bowl and add 1 tablespoon of olive oil, paprika, cumin, garlic powder and salt then toss to coat.
Spread the chickpeas over the prepared tray and bake for 35 minutes or until crisped and deep gold. Leave to cool and crisp up.
Dressing
Combine the yoghurt, oil and vinegar in a bowl and mix in some salt and pepper.
Place the shredded carrot and cabbage into a salad bowl a long with the currants and almonds. Tear the leaves off the parsley and add to the mix, spoon in the dressing and toss to combine. Top with roasted chickpeas and chives to serve!
Browse more Recipes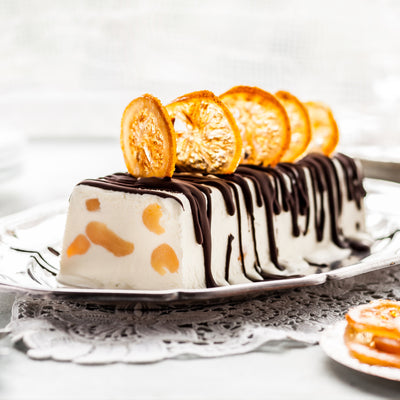 Christmas Semifreddo
Go Italian this Christmas with our Christmas Pudding Semifreddo!