Roasted Cauliflower
The only roasted cauliflower recipe you'll ever need!
Ingredients
2
tablespoons
Vegan butter
Instructions
Preheat the oven to 200C, break the cauliflower into florets, place in a saucepan of boiling water for two minutes and drain. Return to the saucepan and mix in the olive oil and butter.
In a saucepan, slowly toast the cumin seeds, coriander seeds, chillies, curry powder and a pinch of salt. Stir the cauliflower in to the spices until coated, add the zest and juice of one lemon, mix and tip on to a baking tray.
Place in the oven for 15 minutes or until cooked.
Browse more Recipes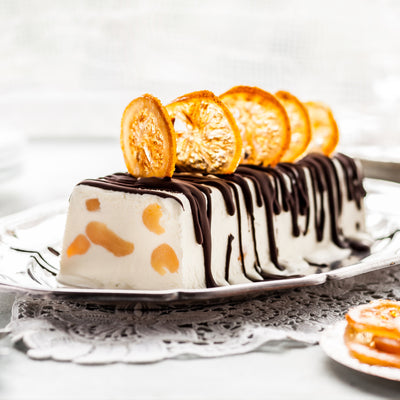 Christmas Semifreddo
Go Italian this Christmas with our Christmas Pudding Semifreddo!