Vegan Pumpkin Soup 🎃
Featured Product:
Cayenne Pepper
Shop Now
The ultimate autumn supper!
Ingredients
1
kg
Pumpkin
peeled and cubed
Instructions
Heat the coconut oil in a pan, saute the onion and the garlic, add the thyme, ginger and cayenne pepper and saute until the onions are softened.
Pour in the coconut cream, vegetable stock and pumpkin and bring to the boil, reduce the heat to a simmer until the pumpkin is soft.
Use a food processor or blender to blend the ingredients, season with salt and pepper to taste. Serve warm with pumpkin seeds sprinkled on top.
Browse more Recipes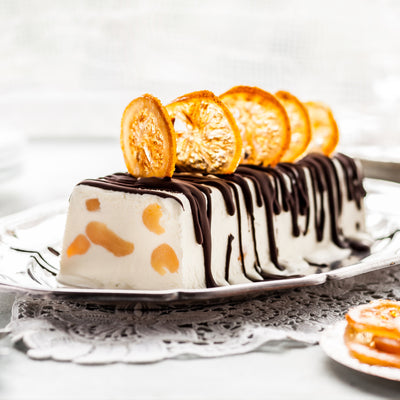 Christmas Semifreddo
Go Italian this Christmas with our Christmas Pudding Semifreddo!