Healthy Couscous Salad
Featured Product:
Organic Couscous Wholemeal
Shop Now
Your go to couscous salad recipe!
Ingredients
a bunch
of fresh
Parsley
chopped
a bunch
of fresh
Coriander
chopped
Instructions
Add the couscous to a bowl a long with 400ml of hot water, leave to soak for 10 minutes and mix in the parsley, coriander, cucumber, onion and tomato.
Drizzle with the juice of one lemon and scatted with sunflower seeds, sesame seeds, salt and pepper to taste.
Mix and leave to stand for half an hour.
Browse more Recipes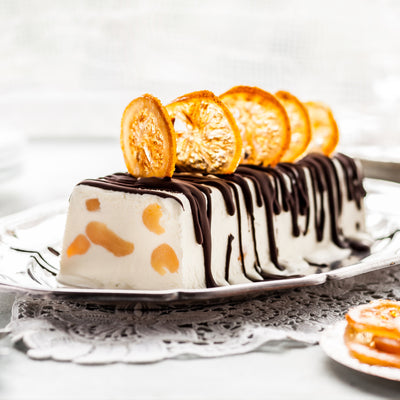 Christmas Semifreddo
Go Italian this Christmas with our Christmas Pudding Semifreddo!