Superfood Granola Bars
Great for a healthy snack or crumble on top of yogurt!
Instructions
Line a baking tray with baking paper. Blend the dates into a paste (add some water if needed) scrape into a bowl a long with the butter and mix. Fold in the remaining ingredients and spread evenly onto the prepared tray.
Place in the fridge for 2 hours until set then cut into bars and enjoy as a healthy boost!
Browse more Recipes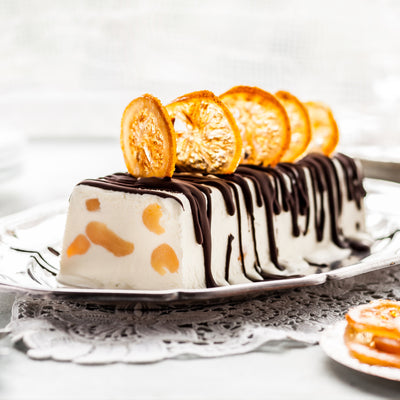 Christmas Semifreddo
Go Italian this Christmas with our Christmas Pudding Semifreddo!